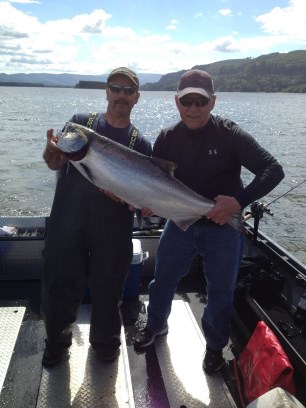 Join Mike for the BEST guided Salmon and Steelhead fishing on the Columbia, Cowlitz, Lewis, Chehalis and Kalama Rivers. Being a lifelong fisherman with over 23 years guide experience, Mike's knowledge of western Washington rivers and the habits of its prized Salmon and Steelhead will put your catches above the rest. If they are here you will catch them.
Columbia, Cowlitz, Lewis, Chehalis and Kalama Rivers
These rivers are within easy reach of Seattle or Portland and surrounding areas. The Columbia, Cowlitz, Chehalis, Kalama and Lewis Rivers provide the best Steelhead and Salmon fishing in the lower 48 states. Salmon over 40 pounds and 20 pound Steelhead are not an uncommon catch for the prepared fisherman. A fish half those weights at the end of your line will guarantee an arm-throbbing, adrenaline pumping experience you'll never forget. After a few photo's you can release, or you can bring it home for the family dinner, if it's a keeper.
Mike's Guide Service is licensed by the US Coast Guard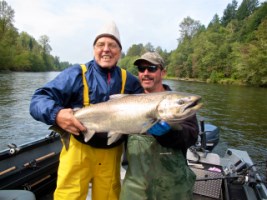 Additionally, for your safety, Mike is a certified First Aid and CPR provider. All bait and tackle is provided and he supplies only the very best equipment available. Mike has developed effective methods and techniques, which will give you the most productive Salmon and Steelhead fishing possible.
Thor-Built Boats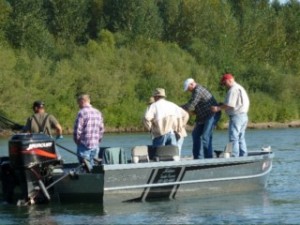 Mike is owner and manufacturer of Thor-Built Boats, Inc. Thor-Built Boats are designed and custom Built To Fish! Who better than a fishing guide with 23+ years to build the best free drifting boat available. Mike has perfected the design of his boats to get the job done on the river!